I have been meaning to come on & share some ideas. I just cannot seem to find the time.
Friday was supposed be the day! Dad was off, so I could finally make my way back to my "office".
Then Mason decided that he wanted Daddy AND Mummy to go to the park.
How could I say no to that???
So off to the park we went. Afterwards we had lunch & went home to take naps.
Not a productive day, but definitely a well over due family day!

Since then we have been busy, busy! I had a relaxing Mother's Day & an amazing dinner.
I am a very lucky lady
Besides our very active 2 year old son, our wedding has been taking a lot of my time.
Choosing to "Tie the Knot" on our vacation has been a bit more planning than I thought. Thanks to my BFF in California, who has had her own vision of my wedding day, we have got to amp it up a bit.
She is right though, it's my wedding day!
Here is what I've been working on for our ceremony at the beach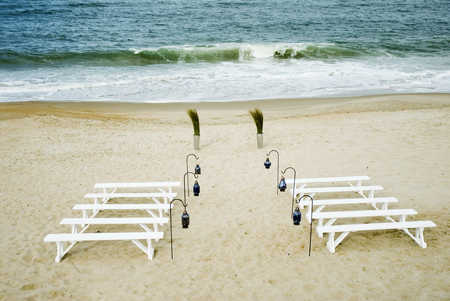 I love this for the aisle.
A special tribute to our boy Mason
Mason jars used as vases with flowers for the aisle
My best friend's husband is making a pergola, similar to this one, for us to
stand in front of while we exchange our vowels.
He is a master prop maker from LA....I can't wait to see what he comes up with
So there are a few of the things I have been up to in planning our wedding. Our ceremony is going to be short & sweet. Crossing our fingers, the rain doesn't ruin my plans!
I have a bit of a hectic weekend coming up, but there is some quiet time in my future, at my future in-laws.
I will have some things to share soon! Have a fabulous week!
Photos From:
Pergola
Benches